Ministries of Rehoboth Church in Baltimore, MD
Elder Magnus Mindley
Assistant Pastor "God Cares for Us"
Grace and peace to you from the most high God, our father, Jesus Christ the Lord. I want to take the opportunity to greet and celebrate Rehoboth's 80 years in existence. As a member of Rehoboth for over 25 years, I have experienced the Lord's wonderful working power. He has enlarged our borders and makes room for us. In spite of the many uphill battles Rehoboth fought, through them all, the Lord gave us the victory. The battle is not yet over, but we are determined to fight the good fight of faith. And with the grace of God, we are confident that we will overcome. Rehoboth has been a fruitful bough from the past administration to the current, and will continue to be fruitful bough in the future.
Rehoboth is like a seed planted, and by God's watering grace it grows. And over the years, it has become a big, great tree, a tree so fruitful and prosperous that it has produced many great men and women of God. Some of these great men and women of God wee of Bishop Carr's and Bishop Barnes' generation, and others are currently in Bishop Allen's generation, and will continue to be until Jesus comes.
Ladies and gentlemen, brothers and sisters, friends and well-wishers, I urge you to let us join hands and hearts together to celebrate and applaud Rehoboth's 80 years of existence. We give praise and glory to God who has brought us this far to experience some of Rehoboth's successes and accomplishments. Truly we can say, Rehoboth is still here, still standing, and still strong!
Yours in the Master's service,
Elder Mindley
---
Elder R.C. Greene
Musical Department Overseer
I joined Rehoboth Church of God in Christ Jesus Apostolic on July 6th, 2006. Previously, I had been a member of the Pillar of Truth Church Apostolic Pastor Agnes Scurry for about 20 years. I became a member of Rehoboth because its perspective of the apostolic doctrine closely aligned with the Pillar of Truth Church. At Rehoboth Church, I've been able to flourish spiritually, doctrinally, and musically.
I thank God for Rehoboth Church and Pastor Keith G. Allen. My spiritual knowledge has increased being under Pastor Allen's excellent leadership. This 80th Anniversary is a testament to the many saints, including myself, who have benefited from the doctrine that was first delivered to the saints of God. I'm happy that I made the eternal decisions to join the Rehoboth Church of God in Christ Jesus Apostolic.
---
Mighty Men
The Mighty Men of Rehoboth Church of God in Christ Jesus, Apostolic
Deacon Leon Carlton, President
The men of Rehoboth have been considered the backbone and cornerstone of Rehoboth Church since 1934. With the help of our Lord and savior Jesus Christ, the Mighty Men of Rehoboth Church remain and continue to be the doorkeeper and protector of the house of the Lord erected in the late 1890s, located at 700 Poplar Grove Street, Baltimore, MD, 21216. There have been several great men that have led the flock of this church in the present of Bishop Randolph Adolphus Carr (1934 – 1970), Bishop William S. Barnes, Sr. (1970 – 1987), and today we continue this legacy in the presence of Bishop Keith G. Allen (1987 – Present).
The Mighty Men of Rehoboth is an auxiliary of brothers that work together as one; speaking and teaching the same doctrine, learning to live a holy life, and being of the same mind standing united in Christ. Rehoboth has a sincere group of brothers who truly have a heart for the Lord.
We talk, sing, and pray together as well as fellowship outside of the community church. The brotherhood is designed to strengthen the men on a spiritual and mental level so that we can all be more productive in building the kingdom of God in our church, our homes, and our community.
We all have different views and challenges in life that we, as men, must face daily. It may be your family, job, physical, or mental needs. We deal with real life issues as well as develop the spiritual man. Holiness is a way of life, and the men of Rehoboth are working on being effective in all areas of life beginning with God; for the Bible says "seek ye first the kingdom of God and his righteousness." As men of God, we must pattern ourselves in a manner that is pleasing to God so we may be able to be leaders and the royal priests that God has ordained us to be. We are men who have dedicated ourselves to assume the responsibility as the head and not the tail.
Romans 12:1-2 – "I beseech you therefore, brethren by the mercies of God, that ye present your bodies a living sacrifice, holy, acceptable unto God, which is your reasonable service."
The men of Rehoboth meet once a month, but we are not limited to monthly meetings because they may vary depending on what goals we set. Aside from maintaining the upkeep of Rehoboth Church by doing repairs around the building, and keeping the grounds clean and well groomed, we are an open hand to the community. The brotherhood activities include the following: the prison ministry that teaches and shares the gospel of Jesus Christ, retreats to encourage fellowship among brothers and new members. We help disadvantaged families by providing food for the holiday. We are always there to lend a helping hand. Some of the ways we have raised money for our missions are through community fairs, car repairs, car washes, trips, giveaways, and much more.
Our goal is that each man and woman grows in their knowledge of God and becomes a better steward of the life and blessing which we have been entrusted, and that the men of the church take appropriate leadership in carrying out the mandate and mission of the church. The Rehoboth brotherhood encourages you--NO--we welcome you to celebrate this exciting time in the history of Rehoboth Church in its 80th anniversary, and to enjoy what God so willing wants to share with us all: "salvation."
Corinthians 1: 15-58 – "Be ye steadfast, unmovable, always abound in the works of the Lord. For as much as ye know your work will not be in vain in the Lord."
---
Daughters of Zion
History of the Women's Department at Rehoboth Church of God in Christ Jesus, Apostolic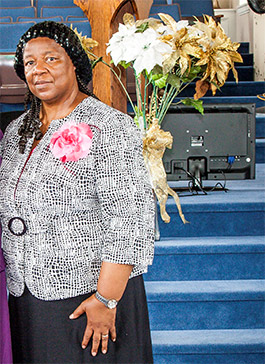 The women of Rehoboth have been contributing to the fulfillment of the building up of the Kingdom of God at Rehoboth Church of God Christ Jesus, Apostolic, located at 700 Poplar Grove, Baltimore, Maryland, 21216, for many years. There were many women of the Bible that led, motivated, and encouraged others: Deborah, Miriam, Mary Magdalene, Mary the sister of Lazarus, Ruth, and Ester to name a few. Since then, the baton has been passed on to women of today within the Apostolic Church.
Women's leadership continues today by passing on the baton that other women may continue to lead in the fellowship of God. The women of Rehoboth Apostolic Church of God serve in various capacities. In the past and currently today, there are axillaries in which the women's department led and are still leading. In the past, one of the axillaries in which the women led was the nursery department. The matrons department still continues today, and is currently led by Mother Agnes Hall and assisted by Mother Ruth Barnes. Current and former members of this team consist of the following women: Mother Bertha McCleary, Mother Randall, Mother Alma Jones, Mother Delphia Taff, Mother Warren, Mother Dorothy Claybourne, Sister Hover, Sister JoAnne Burgess, the Late Mother Annie Eikelberg, and a host of others.
Another axillary that currently exists is the women's choir. It is led by Sister Abigail Edwards. Current and former members of this auxiliary include: Mother A. Hall, Mother R. Barnes, Mother B. McCleary, Mother D. Claybourne, Evangelist R. Boyd, Evangelist G. Shaw, Evangelist Taff, Evangelist Drummond, Evangelist Tucker, Evangelist R. Redmond, the Late Evangelist Harris, Missionary D. Epps, Sister F. White, Sister Smith, Sister R. Hall, Sister L. Brown, Sister Russell, Sister B. Wyatt, Sister B Peanock, Sister A. Stewart, Sister J. Burgess, Sister Starr Davis, Sister D. Fon, Sister Odessa Gaither, and a host of others.
The following women serve on the Senior Care Committee at Rehoboth Church: Evangelist Al. Mindley, Evangelist G. Shaw, Evangelist R. Redmond, Evangelist D. Moore, Missionary B. Parson, Sister D. Fon, and Sister O. Gaither.
Our women's ministerial team consists of the evangelists and missionaries. Currently serving as president of the evangelists is Evangelist Marcia Mindley. Members of her team are: Evangelist Wright, Evangelist R. Redmond, Evangelist G. Shaw, Evangelist D. Moore, Evangelist P. Randall, Evangelist Taff, Evangelist Drummond, Evangelist Tucker, and Evangelist R. Boyd. Missionaries E. Greenaway and L. White both share equal responsibilities in serving as president of the missionary board. Missionary Jones serves on this team.
In the past, it was the Late Evangelist Catherine Woods who carried the baton as she served as women's president. In 1996, the baton was passed on to Evangelist Betty Thames, who served as president until 2007. Evangelist Thames stated that she was thankful for her experience as the women's president. She stated that serving as women's president was a spiritual experience. In addition, she said that hopefully she has encouraged and helped the women to grow in the Lord as she did. Further, she says that her experience has made her the woman she is today. This experience has helped one to mentor others.
In 2007, the baton was passed on to Evangelist Gloria Allen. Evangelist Allen not only served as women's president but in many other capacities as well. As president, Evangelist Allen was a great hugger and an encourager. During her monthly meetings with the Daughters of Zion, she led the women to do power statements and to have prayer partners. She also wrote and distributed newsletters to the women, and was a great giver of gifts to the Daughters of Zion because of her love for them. Until this day, I still read Mother Allen's notes of encouragement that she wrote to me when I think of her. Mother Allen was a mighty woman of God and I will truly miss her encouragement and mentorship.
It was in 2010 that Sister Odessa Gaither stood proxy for Evangelist Gloria Allen during the time of her illness as women's president. Mother Allen is now absent from the body, and present with the Lord. Shortly after, the baton was passed on to Sister Gaither by Bishop K.G. Allen. During this time, Missionary Detrie Epps served as the assistant president until 2013. In 2014, Bishop K.G. Allen directed Sister D. Foxx to be the assistant to the President. Sister Foxx has recently joined Rehoboth, but she has been a son of God long before this appointment. She is a prayer warrior and mighty woman of God.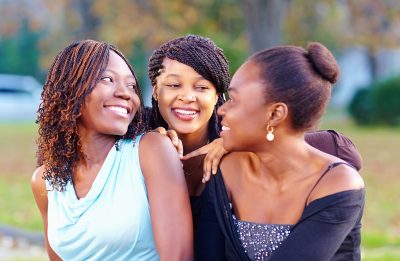 The current goal for the women's department in 2014 was to become active participants for Christ Jesus by witnessing to others. So I encourage all women not to give up and to continue to serve the Lord. "Wherefore gird up the loins of your mind, be sober, and hop to the end for the grace that is to be brought unto you at the revelation of Jesus Christ" (1 Peter 1:13).
I leave this to all women: continue to pass the baton that others may lead and, "know ye not that they which run in a race run all, but one receiveth the prize? So run, that ye may obtain. And every man that striveth for the mastery is temperate in all things. Now they do it to obtain a corruptible crown, but we are incorruptible. I therefore so run, not as uncertainly; so fight I, not as one that beateth the air; but I keep under my body, and bring it into subjection; lest that by any means, when I have preached to others, I myself should be castaway." (1 Corinthians 9:24-27)
The Daughters of Zion would like to congratulate Mother Agnes Hall, "Church Mother." She is the longest living church member of over 50 years, and is still attending the Church of God in Christ Jesus located at 700 Poplar Grove Street, Baltimore, Maryland, 21216.
From: Sister, Dr. Odessa Penny Gaither, Women's President & Sister Foxx, Assistant President
Find the right ministry for you. Call (667) 217-6360.
Forward Still
The Rehoboth Youth Department has a rich heritage in which we are thankful for the blessings that God has shown us and the fellowship that we have had through the years. The Rehoboth Youth Department includes young people up through the age of 35 years of age, and co-link and collaborates with other auxiliaries of the church such as: the sunshine band, purity class, boys club, precious jewels, and the Pentecostal Young People's Union (widely known as the P.Y.P.U.).
We are privileged to have had some great leaders, which included: Deacon Philip Randall, Evangelist Roshanne Redmond, Sister Stephanie Anderson, Brother and Sister Adrian and Cassandra Redmond, Sister Rondeen Mindley, and, currently, Sister Ethel Greenaway, Sister Lisa White, and our youth advisor Elder Magnus Mindley.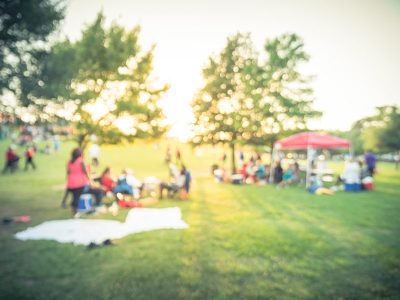 We continue to reach out to the community through block parties, carwashes, outside services, and passing out tracts and ministering. We also take many trips to amusement parks and help to organize and carry out church picnics among other activities and events.
The sunshine band consisted of the younger boys and girls up through the age of 12, who were taught foundational, sound Biblical truths and went on many field trips and zoo excursions. The sunshine band leaders were: Sister Stephanie Anderson, Sister JoAnn Broome, Sister Roshanne Redmond, and Sister Talisa Steele-Howlett.
The purity class was another component of the youth department, and has helped young girls transition from adolescence to teenage years by teaching them to be ladies naturally and spiritually. These leaders included: Sister Deborah Hebron, Sister Elizabeth Randall, Sister LaReisa Boyd, Sister Judith Wright, Sister Dawn Hampton, and Sister Denese Moore. Girls were taught how to cook, how to care for their personal hygiene, how to act with young men, and just to be well rounded young ladies.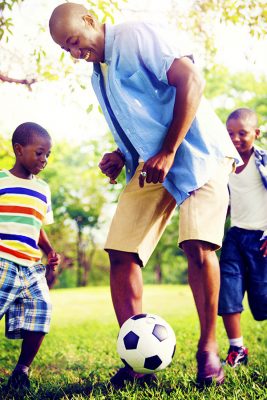 The boys club also helped young boys transition from adolescence to teenage years, teaching them to be men naturally and spiritually. They had a long standing leader in Elder Norenzer White, Evangelist Lamont Cloude, and, more recently, Deacon Leon Carlton, which have helped nurture the boys and young men with personal hygiene issues, physical fitness and health, how to engage with young ladies, and just all around fun.
The Beaconettes was established early on at Rehoboth, and had many great women leaders such as Mother Catherine Woods to teach these women, then eventually, Mother Gloria Allen, who renamed the young ladies group to their current name--the Precious Jewels.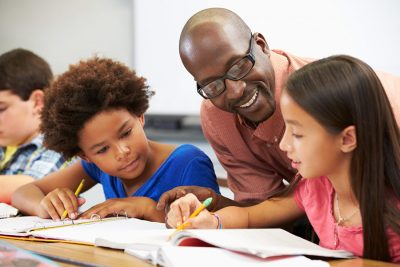 The P.Y.P.U., although under Christian education auxiliary, has helped bring youth as well as adults together through class-size teaching of the Word and going in-depth with life-related questions and answers. P.Y.P.U. leaders have included Elder Norenzer White, Evangelist Patricia Randall, Evangelist Denese Moore, and Evangelist Roshanne Redmond.
The youth department also included AWESOME youth and young adult choirs who sang and continue to sing to the glory of God. The leaders of the young adult and children's choirs included: Sister Beverly Davis, Sister Cookie Bailey, Sister Elizabeth Randall, Sister Stephanie Anderson, Sister Tashara White, Sister Chantel Dillard, Sister Miriam Williams, Brother Damian Mindley, Brother Thomas Williams, Sister Nikki Fox, Brother Omar Williams, Sister Ethel Greenaway, Sister Lisa White, and Sister Menita Parson.
The young adult choir ministers every third Sunday on Youth Sunday and the children's choir ministers every Sunday. God has allowed the young adult choir to minister outside of the four walls of the Rehoboth sanctuary, and draw souls to Christ through song. The young adult choirs have ministered throughout the Baltimore Metropolitan area and beyond that have included places at Mondawmin Mall and the Gospel Heritage Workshop of America contest; they also won second place in a choir competition at Six Flags New Jersey.
We, the Youth Department, have a rich heritage that we will continue to instill in our youth and train them to carry on the legacy with dignity and with the grace of God.
Contact us if you are interested in joining any of our different ministries. We look forward to seeing you come and praise with us at our church in Baltimore, Maryland.